Drug pricing. The opioid crisis. Patent thickets. Scientific misinformation. Around every corner is an issue that has chipped away at the biopharma industry's reputation even after public perception reached a zenith during the COVID-19 pandemic.
The consensus among biopharma leaders that PharmaVoice spoke to at the Biotechnology Innovation Organization's (BIO) conference this week was that, yes, the industry still has a reputation problem. But they also said there is a good deal of miscommunication around drugmakers' intentions and education about the drug development process would go a long way to rebuilding trust.
Still, business reputation research firm RepTrak saw pharma's reputation fade away in the minds of the public just as the pandemic did.
"The unpredictable culture storm that boosted pharma's reputation at the beginning of the pandemic has fizzled out in the first half of 2022 — their scores are down across the board," RepTrak's 2022 report said. "We've warned that high scores aren't a permanent stamp of approval, but a call to action. And pharma's actions going into the 'post-pandemic' phase haven't earned them those lasting highs."
While there are many factors to consider when calculating the industry's reputation, patient access to medicines has become a major sticking point. In 2022, only 32% of patient groups surveyed by the research firm PatientView thought pharma was "excellent" or "good" at improving patient access to medicines. As many as 52% of respondents felt pharma was only "fair" or "poor" at improving access. In 2020, PatientView's survey showed that 76% of groups thought the pharma industry was "very effective" or "effective" at supporting patients.
Ultimately, reputation plays a big role in the future success of the biopharma complex, leaders agreed, and setting the industry on the right track is not just a one-and-done fix. Here's what biotech leaders had to say about the industry's reputation and potential solutions for digging out of that hole.
Policy action on price
With Merck & Co.'s lawsuit this week against the federal government over a provision in the Inflation Reduction Act (IRA) allowing Medicare to negotiate drug prices, the industry's pricing fight is back in the spotlight.
"The biggest reputational problem is price, and I think we have a lot of work to do," said Meredith Manning, president of the Americas at PharmaEssentia, a Taiwanese hematologic disease company. "The IRA possibly had really positive intent around pricing, but I think there are a lot of detrimental aspects of it that we need to work through — I think we missed the boat on educating and actually being in there negotiating the policy."
At the same time, the biotech industry faces a truly existential problem of being able to sell products at a price point that allows innovation to continue, said Erin Mistry, chief commercial officer at CorMedix, a biotech focused on fighting infection.
"The responsibility we all bear is continuing innovation and continuing to be rewarded for the innovation at the end of the day," Mistry said. "Incentives have to be aligned and based on patient population and setting of care, and all of those play a big role in how price is set — unfortunately it comes down to federal and payer policies."
"I don't think we should shy away from opportunities to educate — advancing the conversation of innovation in a more digestible way is our opportunity."Katherine Vega Stultz CEO, Ocelot Bio
Often, the reputation of the biopharma industry is heavily dependent on the overarching healthcare system. And it will be up to not just individual pharma companies or industry groups like BIO to set the pace, but rather a larger set of puzzle pieces, said Michelle Werner, a partner at Flagship Pioneering, and CEO of the biotech Alltrna.
"When we look around the world, I don't think there's a perfect healthcare system anywhere — I've spent half of my career living and working in other countries with very different payer models and healthcare systems," Werner said. "We spend a lot of time talking about the cost associated with therapeutic interventions within a system, but the reality is, it's only a small component of the entirety of the system, and if you're trying to solve one small piece but not the whole, it's a very shortsighted way of approaching a very complex but much needed challenge."
Companies like GSK's ViiV Healthcare, are very familiar with this issue. As a specialist in HIV — a therapeutic area where pricing has historically been very closely watched due to needs in diverse U.S. and global communities — the company's learned that reputation is a matter of trust, said Lynn Baxter, head of North America at Viiv.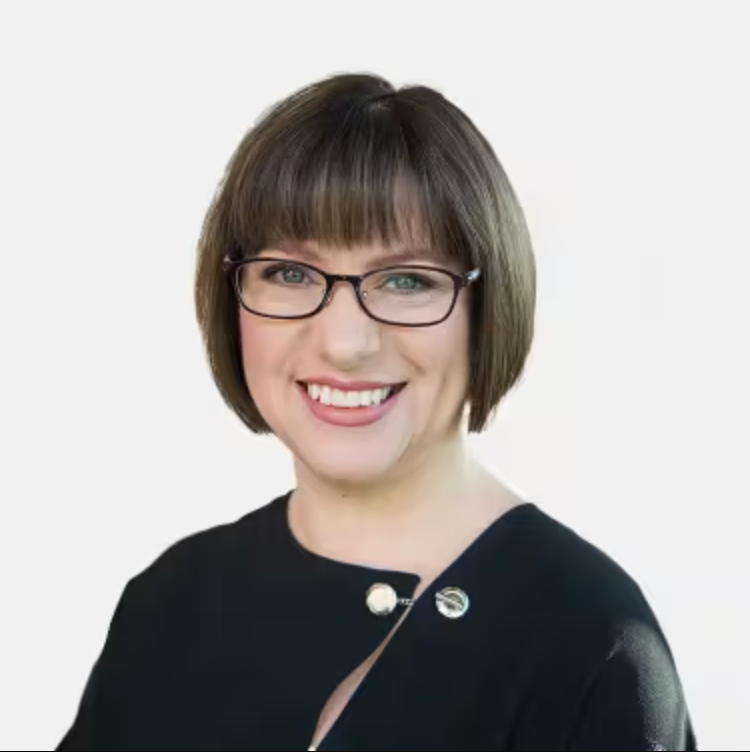 Lynn Baxter, head of North America, ViivPermission granted by ViiV
Πηγή:
pharmavoice.com